Majestic Blue French Bulldogs
We have French Bulldog Puppies for sale to select homes. We raise rare and exotic colors as well as standard colors. We are reputable French Bulldog breeders. We are located in Arizona but hand deliver puppies nationally or internationally in cabin with our puppy nanny. You are also welcome to personally pick up your puppy yourself. Rare exotic and standard colors. Majestic produces blue, lilac, chocolate, red, fawn, blue fawn, black, pied and other colors.
Our love affair with Bulldogs started many years ago. As for Bulldogs we originally started breeding English Bulldogs about 12 years ago and decided to also add a French Bulldog to our family about 7 years ago. She was a hit! Instantly we fell in love with the French Bulldog also. All our dogs are loved as family members. Our French Bulldogs we sell are hand raised from day one. We breed for quality, not quantity or color. We have invested a lot of time and money in our breeding dogs to produce healthy, sound, correct French Bulldogs. We only breed the best! Not every Frenchie is meant to be bred. We pride ourselves in producing the finest Frenchies around. Our dogs have champions well known lines in the pedigree.
We have many puppies from Majestic Blue living in celebrity homes. Actors, famous singers, NFL coaches, MLB players, NHL players, models. We also have some working as wonderful loving therapy dogs, a few of our puppies are now modeling for PetSmart, and most importantly pet homes! If you are serious about adding one of our French Bulldog puppies to your family, please contact us. Our dogs are second to none. Our puppies are for sale, not on sale. We also offer stud service to select females.
When we have available puppies you can view by appointment only. We are hobby breeders, this is not our main source of income. We have work schedules, and kids involved in sports. We attend their activities so we have a very busy schedule.
Hockey great Shane Doan with his new puppy from Majestic blue French bulldog!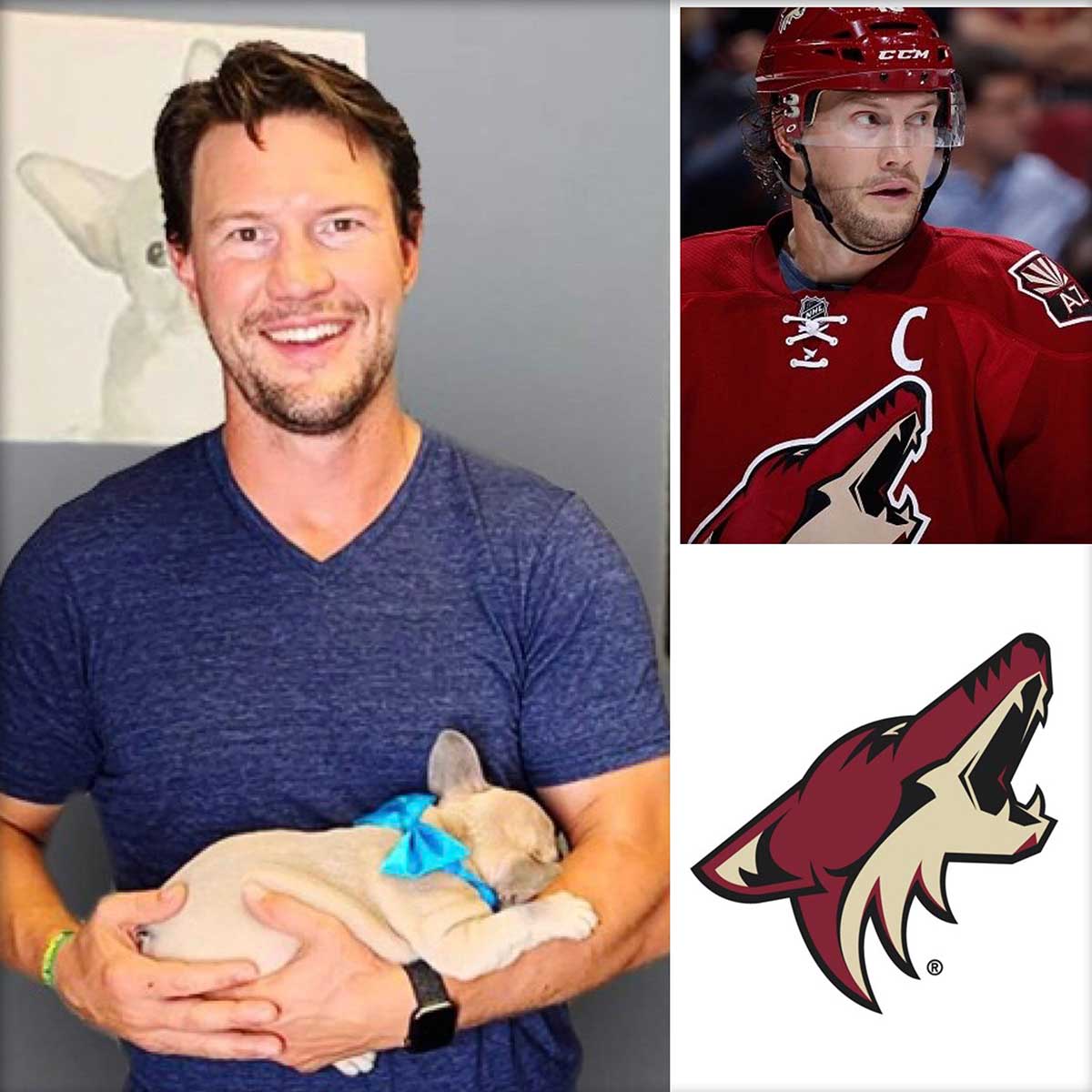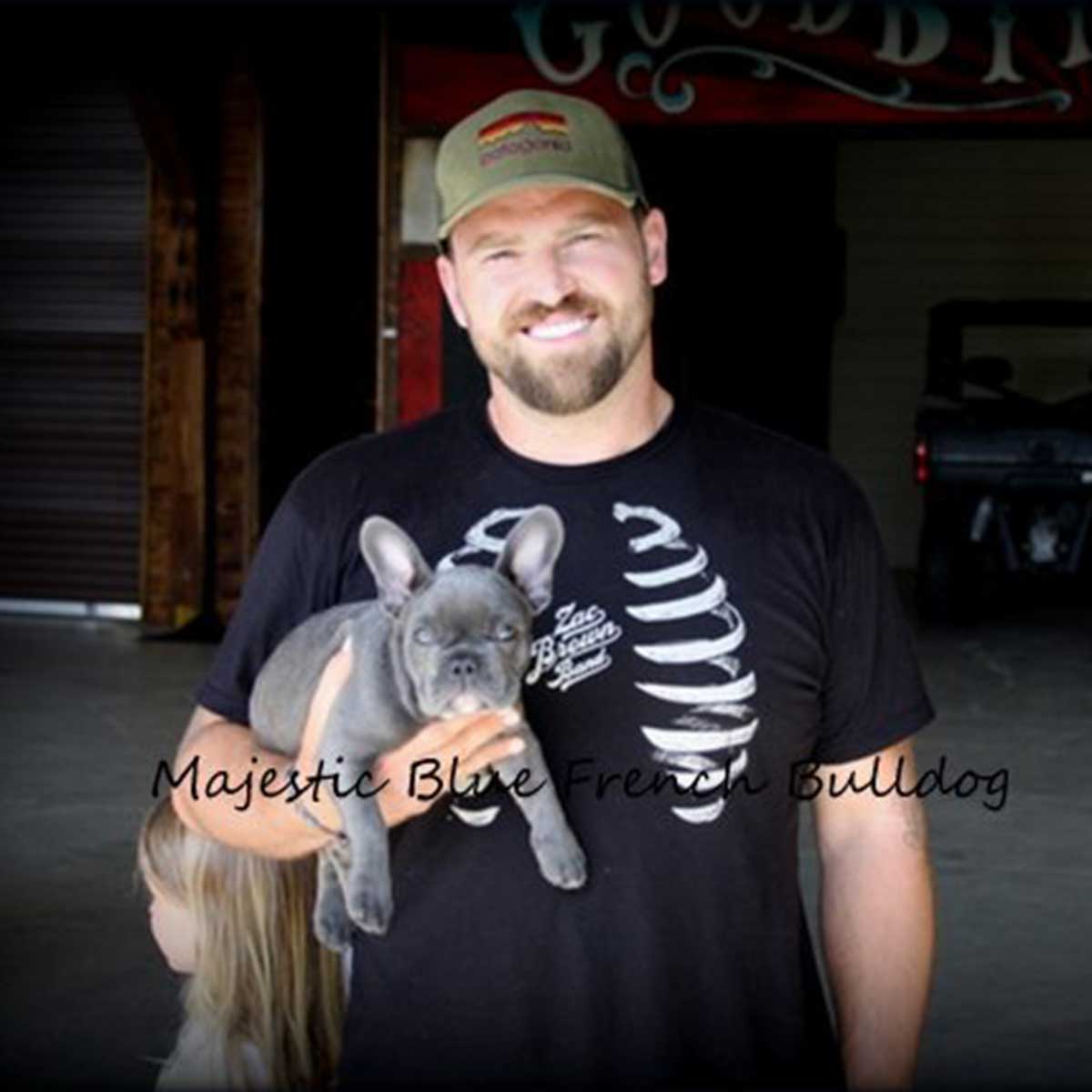 Zac Brown of the Zac Brown Band with his new puppy from Majestic Blue French Bulldog!
Zac Brown of the Zac Brown Band with his new puppy from Majestic Blue French Bulldog!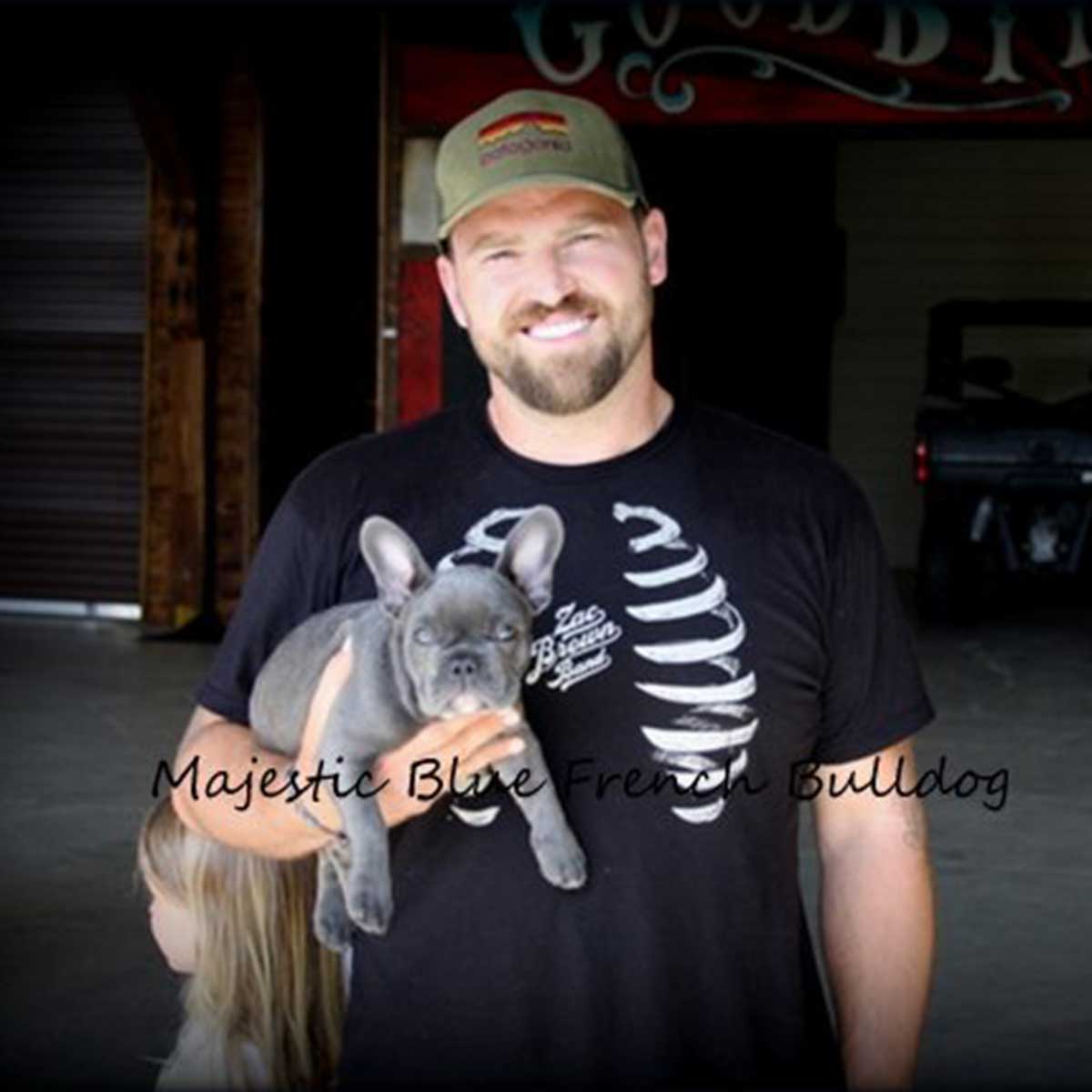 Cubs Jon Lester with his puppy Ruger from Majestic Blue French Bulldog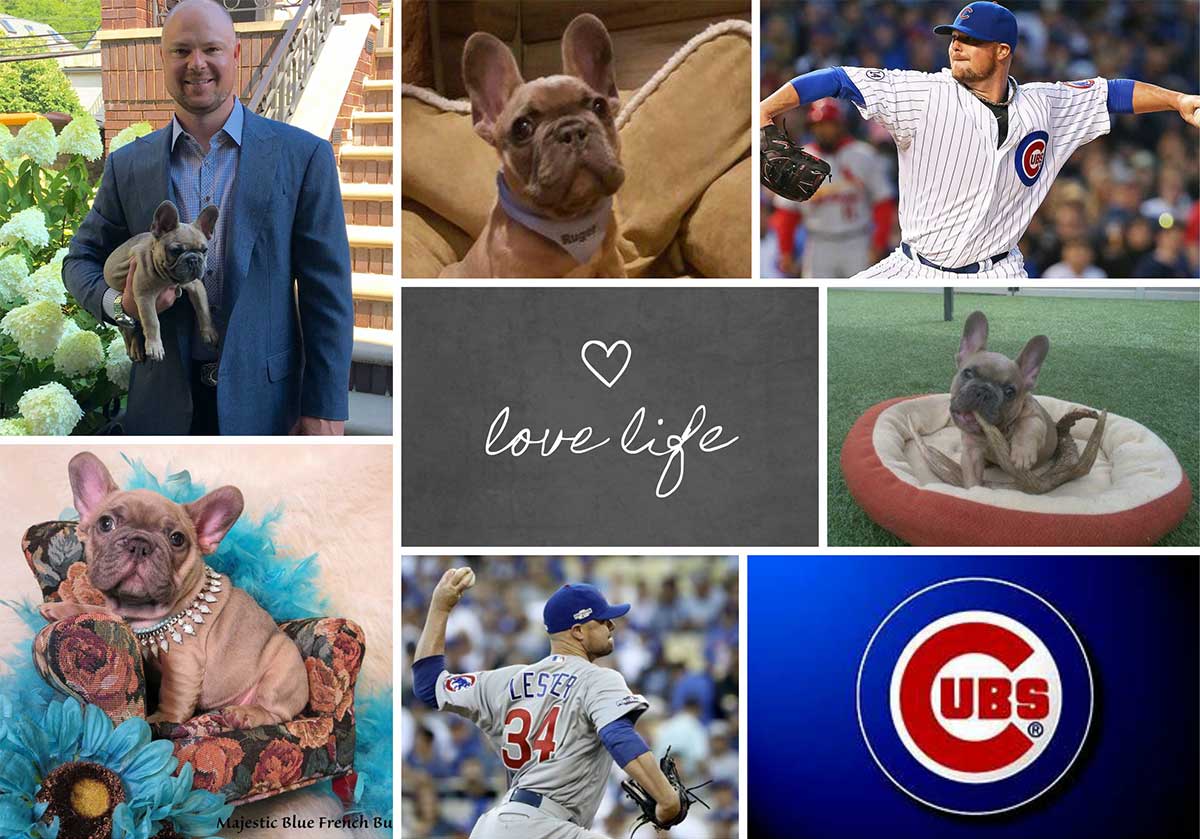 Majestic has TWO past puppies modeling for PetSmart!